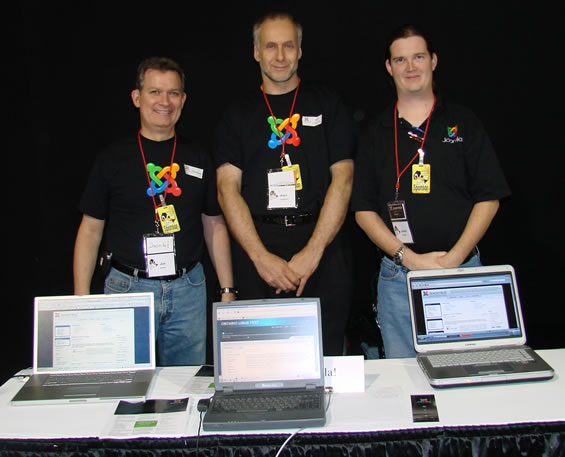 Joomla! was at the Ontario LinuxFest in Toronto this past Friday and Saturday October 12 & 13. The three fellows representing Joomla! were your truly, JoeJoomla, Alan Langford, and Jason Kendal.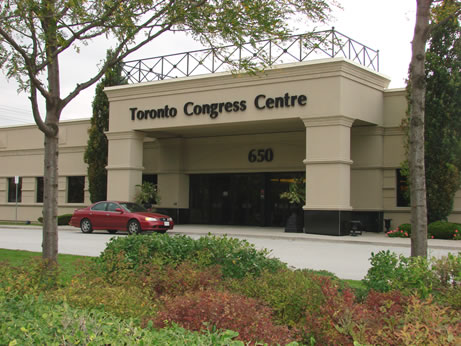 I wasn't able to make it in from Guelph due to other commitments on Friday night but arrived early Saturday morning to the Toronto Congress Centre near Pearson International Airport in Toronto.
The centre is large and there were a lot of events going on in the building. The way to LinuxFest was clearly marked with signs in the lobby pointing along the way to the east side of the building.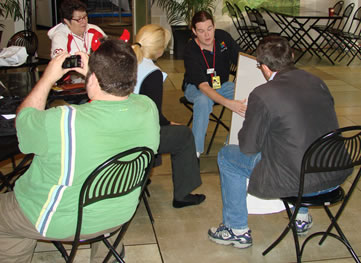 At 8:30 a.m. Jason Kendal participated in the 'Birds Of A Feather' meeting. This was out in the courtyard and participants gathered in small groups around the table for chat. Alan was at another table and I was manning the Joomla! table in the exhibit room.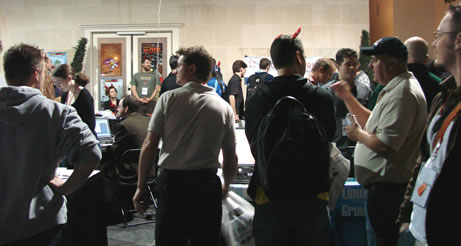 Back in the exhibit room the floor was bustling with people. It remained busy throughout the day with only a short lull in the action around lunch time. That gave us just enough time to run out in shifts and grab a quick bite to eat. There was a nice grouping of fast food and coffee franchises right next door to the Toronto Congress Centre which was really convenient.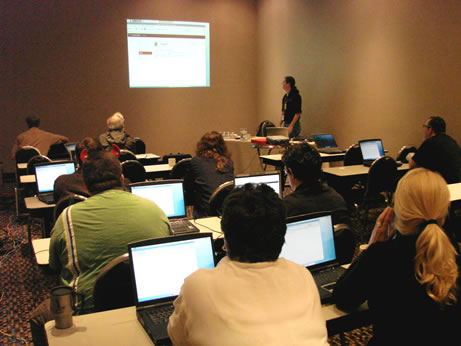 Jason Kendall gave a demonstration of Joomla! 1.5 to a nice sized group in one of the meeting rooms later in the morning.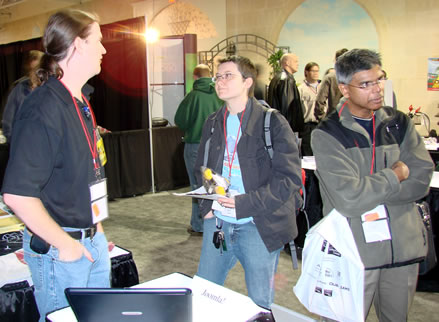 There were lots of visitors to the Joomla! table throughout the day. Here Jason is speaking to a lady who is a DRUPAL user. Many other people in Toronto were being introduced to Joomla! for the first time. Of the questions that were asked regarding Joomla! it was interesting to note that many asked if Joomla! would be a good choice to replace a company intranet system. Of course there were those who asked how does Joomla! differ from Mambo, as well as questions about how Joomla! compares to the other popular open source CMS projects.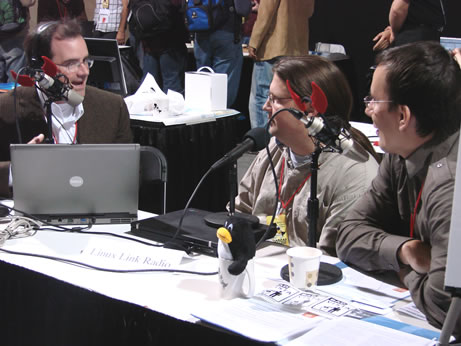 Linux Link Radio was just a row away from us and were busy throughout the day doing a show live during the fest.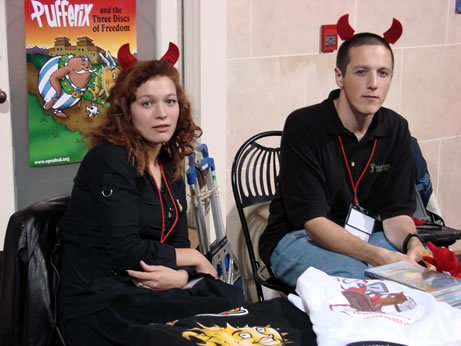 A really popular swag item at the show were the BSD devil horns which flashed. It was funny to see grown men wearing these, especially the guys with the shaved heads.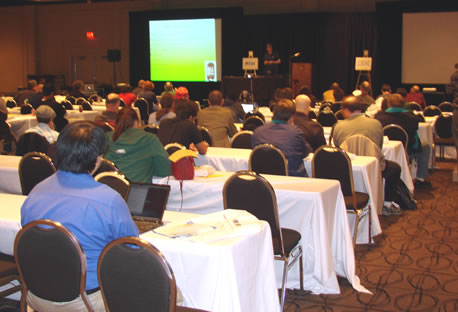 The main presentation room was busy throughout the day. The crowds that attended these events were significant.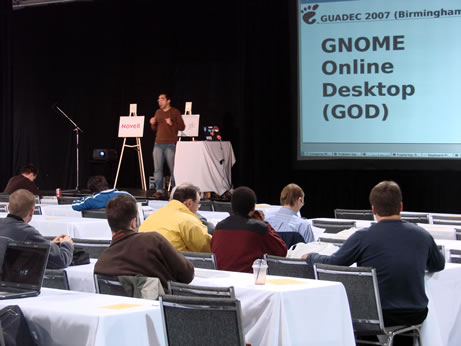 >Apparently GOD made an appearance at the show.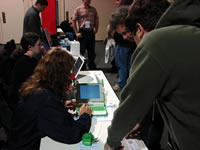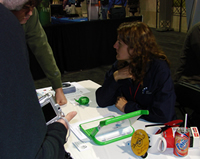 Although there were many high powered computers at the show, including my 17 inch Macintosh PowerBook that I showed off Joomla! with, this little computer across the aisle from us got a lot of attention.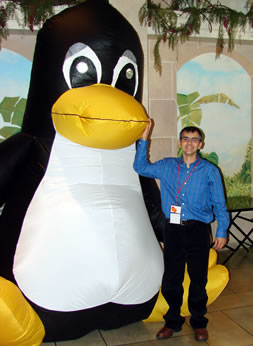 This gentleman was all the way from Montreal, Quebec, who posed with the Linux mascot.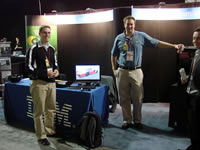 IBM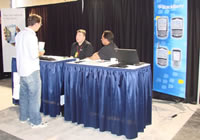 Research In Motion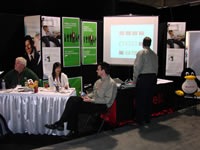 Novel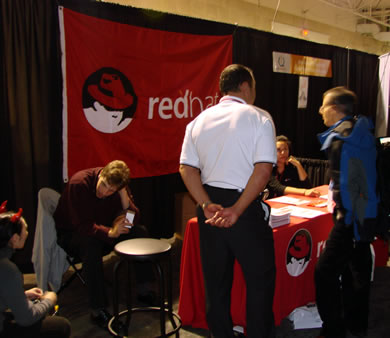 Redhat had a table in the exhibit hall