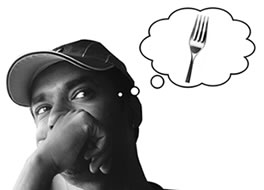 This week Molajo was officially announced and is being Tweeted online as a Joomla! 1.6 distribution by those officially involved with it. It is being led by Amy Stephen and has an impressive list of administrators including Hils Cheyne, Nicholas Dionysopoulos, and Robert Vining. They have organized a variety of teams; communication, usability, development, packaging and distribution, site development, and user support. It also has an 'elders council' which includes Wilco Jansen, Johan Janssens, Ole Bang Ottosen, Brian Teeman, and Arno Zijlstra. Everyone involved in Molajo is calling it a distribution. Is it really a distribution or is it a Joomla! fork?
Is Molajo really a distribution or is it a Joomla! fork?
When I first heard of Molajo it took me awhile to pronounce it properly. Someone pointed out that it's a mixture of the letters in Joomla. Once the Molajo site went up, they confirmed 'Molajo means from Joomla! - it is a name created from the letters of the Joomla! name'.
Molajo was organized behind the scenes and until this week I had no idea what it's purpose is. Then a very insightful blog post from Steve Burge popped up titled 'The Pros and Cons of Distributions'. Ironically in that blog post and the comments to follow the very first person to use the term 'fork' is Amy Stephen herself.
When core code is changed is it still a distribution?
In Steve's blog I commented that a distribution is simply a package put together using specialized extensions and components but doesn't change the core code. When core code is changed it is no longer a distribution. Should Molajo make changes to the Joomla! core it is no longer Joomla. Molajo's team leader responded to various questions about Molajo and specifically mine in this regard:
Very good question: "What is a fork?"
Amy clarified that Molajo is not going to change the core of Joomla! but do everything possible that it can without resorting to core changes unless absolutely necessary. This satisfied my concerns that Molajo simply seeks to make a distribution of Joomla! that address issues they feel are beneficial to website builders which are not being done in Joomla. The Molajo team is offering to make all innovations from Molajo available back to the Joomla! core.
For Molajo - new features that didn't make it into Joomla 1.6
Molajo Elder Johan Janssens said on his blog at johan.janssens.me: 'On the roadmap for Molajo are a number of new features that didn't make it into Joomla 1.6 such as as usability improvements, new frontend and backed template and additional administrator tools.'
Not everyone sees it this way
While officially many of the big names in Joomla! are calling this a distribution, not everyone sees it this way. Andrew Eddie commented that when Joomla! was forked from Mambo, it wasn't the code that was forked but it was the organization. This is true, Joomla! code didn't become distinctly different from Mambo until Joomla! 1.5 was released. Molajo is clearly organized.

When other innovations for Joomla! sprang up like the Nooku Framework and various CCK projects, no one thought of them as forks. Molajo is going to great lengths to clarify its position as a distribution and not a fork. Something is distinctly different about Molajo from all the others. Is it the depth of organization and the level of developer involvement that brings this thought? Will Molajo remain true to its conviction about being a Joomla! distribution or will it eventually go off on it's own way? Time will tell. Is this a good or bad thing for Joomla? Right now it sounds positive.