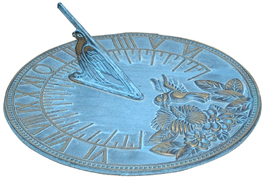 On Sunday May 26th we'll be heading out to Amsterdam. We plan to visit various locations in Europe and then return to the office on June 17.
During that time Joe will be speaking at JandBeyond in Noordwijkerhout, The Netherlands.
There's no need to worry if you have an ongoing project with JoeJoomla. Our professional associates will take good care of you while we're away.
Read more: We're Heading to JandBeyond 2013 for the week of May27
JoeJoomla In The Media
Facebook Live
The Pixpro Labs LIVE Show Episode #2
Click in the image to go to Facebook Live to view the video.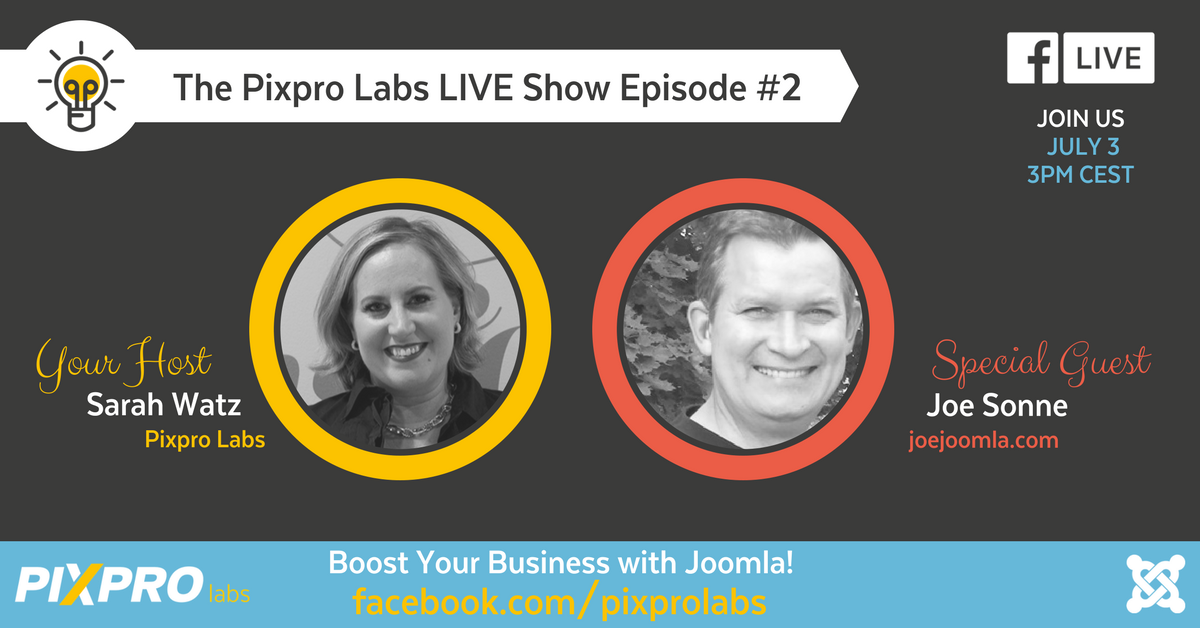 Sarah Watz, CEO of Pixpro and host of Pixpro Labs LIVE Show, interviews Joe Sonne from joejoomla.com, on the second episode of the show.
This show was streamed live from Guelph in Ontario Canada on Monday, July 3, 2017.
Notes from the Show:
Why investing in Joomla! is a good investment and being a sponsor during events will promote your business.
Joe's experience speaking for the first time at a conference and what that lead to.
How Joomla has changed the industry.
Positioning your business to attract the A+ clients instead of the bargain basement shoppers.
Finding local clients using social media. Making yourself easily found.
A focused web presentation so leads know what to expect and be fast tracked through qualification into clients.
How Joe runs his business and structures his contracts.
How Joe plans to grow in the next two years.
Why Joe picked Joomla! over other applications.
YouTube
Are You Negotiating the Terms of Your Slavery?
Joomla World Conference 2015 (JWC15) Bangalore India
Click in the bottom right corner of the videos above to enlarge to full screen.
---
Secrets of Getting an A+ Joomla! Reputation and Attracting A+ Clients. JoomlaDay Chicago 2012
Click in the bottom right corner of the videos above to enlarge to full screen.
Joomla Truisms:
JandBeyond 2013 NH Conference Centre, Noordwijkerhout, Netherlands
The Joomla! Business Dream:
J and Beyond - Noordwijkerhout, Netherlands 2013
Secrets of Getting an A+ Joomla! Reputation and Attracting A+ Clients:
Joomla World Conference - San Jose 2012
Secrets of Getting an A+ Joomla! Reputation and Attracting A+ Clients:
J and Beyond - Germany 2012
ThemeXpert Blog:
Techjoomla Blog:
Joomla Community Magazine: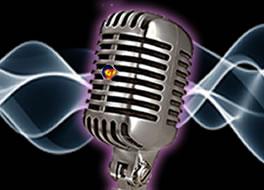 Joomstew Radio:
The Bob Bloom Show:
Learn Joomla! with JoeJoomla
On January 19, 2011
All day beginner training level classes will take place at:
Ascend, 25 Watline Avenue, Suite 201,
Mississauga, ON L4Z 2Z1.
Lunch and all the equipment you need is provided - you can turn up empty-handed! The class runs from 9 a.m. to 4 p.m.
You will also receive the following:
Read more: Joomla! Beginner Training In Toronto With JoeJoomla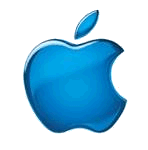 Why do a lot of really good open source developers like using Mac OS X? On the Apple website in the Developers Connection there is an article that starts with 'If you like open source development, you'll love Mac OS X. This fully-conformant UNIX operating system—built on Mach 3.0 and FreeBSD 5—bundles over a hundred of the most popular Open Source products.' I am very Mac oriented and if it wasn't for being able to run open source products on the Mac I might still not be into them.

It's true, the page you requested could not be found.
You might enjoy this article though.
Of all the '404 - File Not Found' web pages that I have landed on from time to time, I came across one that stands out. It was done by someone who knows something about technology and also has great sense of humour.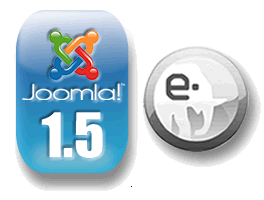 One of the best ways to develop Joomla! websites on your personal Mac computer is using MAMP. MAMP is an application that provides all the resources needed to run a content management system. Once you download MAMP to your computer you can install as many Joomla! sites as you have hard drive space for and do all your development and experimenting in this safe environment just as if it was on a live server.

During the installation of Joomla! you are given the option of enabling the FTP layer of Joomla!. You can simply skip this step and Joomla! will run without it. If you want to enable the FTP layer it can be a little confusing what the proper settings are for it in the Joomla! configuration settings of your MAMP localmachine website.