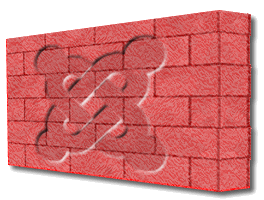 Joomla 1.5 is a multi functional open source software application used to build websites. This software is free for anyone to download and use. It is packed with features and can be used for many things. Joomla is actually an application framework. This allows developers to create really useful add-ons. Do you need the features of an inventory control system? How about a custom product catalogue with an e-commerce shopping cart? What about a photo gallery? There are all kinds of of things that can be added to Joomla to make it the communication tool that you or your company want for your online presence. It also has a large community of users which is perfect for troubleshooting and finding support.
One of the big benefits of Joomla 1.5 is that it allows people to interact and contribute to a site. A site can be developed by the users. Users can be assigned as authors and contribute content to the site by logging in and uploading their content. Other individuals can be assigned publisher privileges allowing them to edit, approve, and manage content for the site. This is perfect for blogs, forums, and other user interactive sites. Joomla is highly favoured by many webmasters because of it's ease of use. Site contributors don't have to be technical to work with a Joomla site.
Editing content can be a real pain with many website building tools. One of the benefits of Joomla 1.5 is that it has an integrated content editor. You will use this editor when you want to make content changes. This editor is a WYSIWYG editor and it stands for 'What You See Is What You Get' because this tool is really that simple when it comes to changing the text on your site.
Joomla 1.5 also has many different templates for you to choose from. A lot are free, others are commercial and usually very affordable. These templates are pre-built and ready to add company information to get your website online quickly. Joomla allows you to add new languages, manage banner ads, and add a shopping cart, calendar, use Google AdSense, and much more. There is an online back end administration interface with tools that makes managing Joomla super easy. The Joomla system can also be upgraded without difficulty.
Joomla 1.5 is a site building tool. The new 1.5 version has many integrated features which allow site administrators to do so much more with their websites. These features provide for more user interaction, easy content management, banner management, and much more. Don't settle for cumbersome static html websites when you can have a powerful and easy to use dynamic content management system like Joomla.