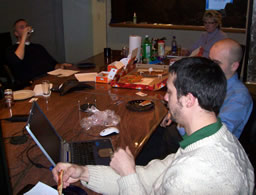 Joomla! User Group Toronto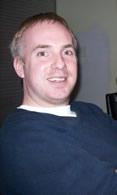 Ian MacLennan
At long last on Monday, February 25, 2008, a Joomla! User Group Toronto was birthed. A nice group of people gathered at 257 Adelaide Street West for pizza, pop, and Joomla! chat in the board room of En Vogue Computers. Norman Di Pasquale and Phil Snell who run their IT and web solutions business provided both the venue and the food!
Along for the evening were Ian MacLennan (ianmac) of the joomla.org Documentation Workgroup. JoeJoomla and his Mrs. were also there along with several Joomla! users from a variety of backgrounds. Michelle Bisson, a Joomla! Core Team Member from Quebec City offered her support and communicated with the group during the meeting via Skype.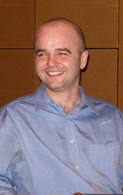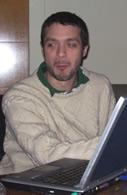 Phil Snell
It was lively first meeting. The group unanimously elected Norman Di Pasquale and Ian MacLennan to be the official contacts for the group. Discussions included organizing a JUG Toronto website, ideas to promote the group, and getting ready to represent Joomla! at the it360 Conference and Expo in April at the Metro Toronto Convention Centre.
If you are a Joomla! developer or simply a Joomla! user in the Greater Toronto Area you might want to get involved. It's a great opportunity to network, make friends, and learn about Joomla!. There is a Google Group online at http://groups.google.com/group/toronto-jug that you can join and find out about future meetings.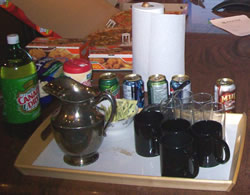 Lots of Food!