Joe Will Be At The Joomla World Conference This November!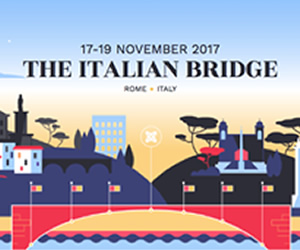 Joe Sonne Marketing and JoeJoomla will be closed from Monday November 13 until Tuesday November 21, 2017 while we are attending the Joomla World Conference (JWC) 2017 in Rome, Italy. We would love to see you there!
This is the first time the JWC will be held in Europe. Joomla experts and newbies will gather there for three days of keynotes, presentations, workshops and sessions in both English and Italian with simultaneous translation ensuring that the broadest content is accessible to all.
Why not come!
This is a quote from the conference website:
JWC is an annual user conference aimed at users of the award winning Joomla! content management system. Joomla! powers over 3% of the entire world's websites and is used by individuals, multi-national corporations, governments and charities to serve and manage their online presence in an efficient, flexible and expandable way. With over 10,000 extensions to further extend Joomla! capabilities as well as a support network of thousands of developers, integrators and designers, the JWC is the place to be to meet, learn, share and connect.
Get your tickets here: Tickets for Joomla World Conference 2017
It's going to be a great event.