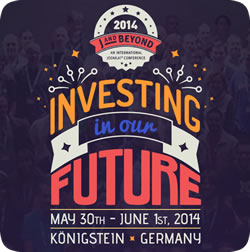 We Are Away In May:
JoeJoomla, a division of Joe Sonne Marketing, will be in Germany attending Joomla leadership meetings and the J and Beyond conference from May 26th to June 3rd.
Although we will be really busy attending meetings we will keep an eye on our email during the week. We have some great people back home that can step in for us and look after you.
We're looking forward to catching up with the latest developments in the world of Joomla and seeing all our good friends from around the world this week. I'm sure we'll have some new things to share with you when we get back.