Important Announcement Regarding Joomla! 1.5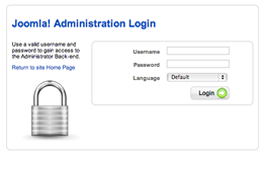 As of January 1, 2014 Joe Sonne Marketing will no longer provide services for Joomla! 1.5x websites with the exception of those clients who have already made arrangements and set dates to migrate their websites to Joomla! 2.5 or 3.
Joomla! 1.5 was released in 2008 and it's official Long Term Support by the Joomla! developer community ended on December 1, 2012. It is no longer under active development.
Joomla! 1.5 is dependant on PHP version 5.3. It will run on PHP 5.2. Joomla! 1.5 will not run on web servers using the currently supported versions of PHP 5.4 & 5.5. At sometime in the not too distant future web hosting services will upgrade their servers to the new versions of PHP and your Joomla! 1.5x website will no longer be able to run on them.
If you have website(s) running on Joomla! 1.5, we'd like to urge you to make the upgrade to Joomla 2.5 or 3.0 in order to receive continued professional support.